Top 10: Classic TVRs
There's an all-new TVR due on sale in 2017, bringing this iconic marque back to life a decade after the last car was produced. Details are still sketchy but we know it will be V8-powered, built in the UK and – being a TVR – more than a bit exciting. Frankly, we can't wait.
Meanwhile, we have an amazing array of classic TVRs to choose from on today's scene, some of which can now be snapped up for surprisingly sensible money. Heck, who wouldn't be tempted by a Chimaera at £8000 or so? Here's the pick of our favourites from the last few decades.
By Paul Guinness, Contributor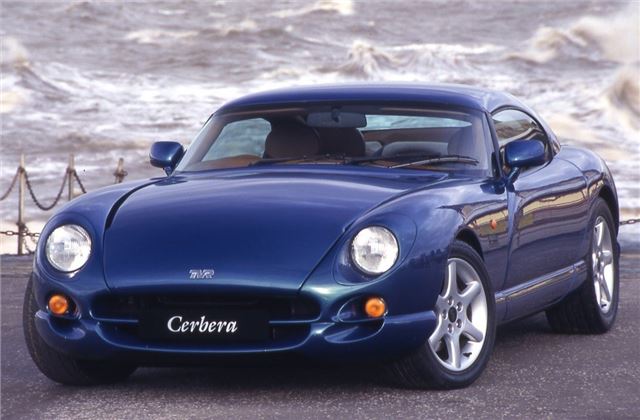 9


TVR Cerbera V8 (1996-2003)
An all-new hardtop TVR arrived in '96 in the unmistakeable shape of the Cerbera, the company's first 2+2 in a long time. More importantly though, it was the first car to feature the new TVR-designed Speed Eight powerplant, created to replace the ageing Rover V8 and available in 4.0-, 4.2- and 4.5-litre guises. Power output ranged from 350 to 440bhp, ensuring the Cerbera was one of the fastest coupes in its sector – and one of TVR's most exciting models of all time.
Comments