Top 10: Classic super-saloons for under £5000
With the cost of petrol running at an all-time high, the thought of buying a gas-guzzling large-engined saloon might seem a little bit on the silly side - but for those who have the luxury of running one as a second car, or as a low-mileage, cherished classic, there has never been a better time to buy.
We've come up with ten 200bhp-plus saloons that should offer considerable joy for those who like effortless power, a suerb ride and masses of presence. As a Sunday luxury, any of these 1980s and '90s plutocrat-mobiles will make you feel like a government minister on a whistle-stop tour, or a company chairman hurrying to an extraordinary board meeting.
And now, they're all in the reach of anyone with a modest-sized ISA to cash-in...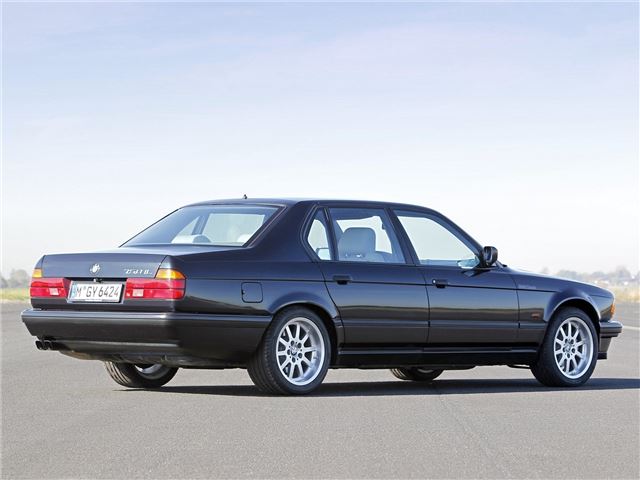 8


BMW 750iL
4988cc, 295bhp, 158mph
£2000-7500
When it was launched in 1987, the V12-powered BMW 750iL was a clear shot across the bows of Stuttgart rival, Mercedes-Benz - the arriviste had truly arrived. The E38-generation 7-Series was bold, stylish and very, very capable. And V12 form, possessed an engine of turbine-like smoothness and other-wordly levels of effortless punch. A 750 still cuts it today, and can be had for relatively little money - as long as you accept it still costs the same to run as a new £100,000 car.
Comments