Top 10: Classic cars sold at RM Auctions, Retromobile
RM Auctions' sale at Retromobile in Paris saw some stunning classics go under the hammer. Here are the top ten sellers.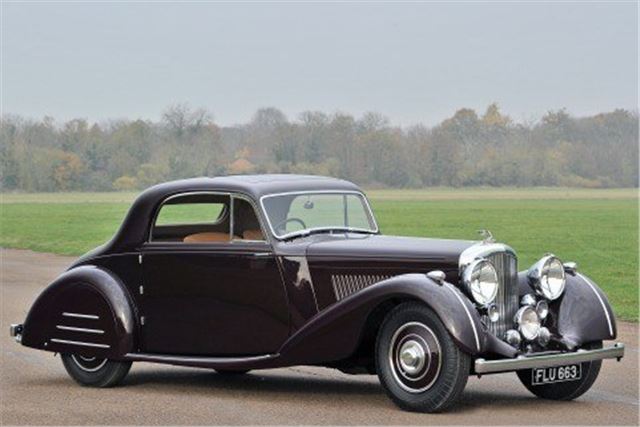 3


1939 Bentley 4¼-Litre Sports Coupe 'Honeymoon Express' by Park Ward - Sold for €672,000 (£502,700)
Chassis number B30MR, one of the most famous 'Derby Bentleys', was displayed by Park Ward at the Earls Court Motor Show in London in 1938. The unique car, affectionately named 'The Honeymoon Express', was one of the few two-passenger cars built on the 4¼-Litre platform. It came with space behind the seats, which was used for luggage rather than another pair of adults, hence the nickname. Under the current custodianship, the car was restored to concours condition from 2006 to 2011. Invoices on file document the entire process, at a cost of over £350,000. A well-known Bentley, it has featured in numerous publications. 
Comments