Top 10: Classic Porsches for sale
Whether you're a Porsche fan or not, you can't help but appreciate the wide variety of classic metal going under the hammer at Silverstone Auctions' Porsche sale. So far, 58 of Stuttgart's finest have been consigned, including a Porsche tractor.
With so much on offer, we've scoured the pre-sale catalogue to bring you ten of our favourites from the 21 October sale.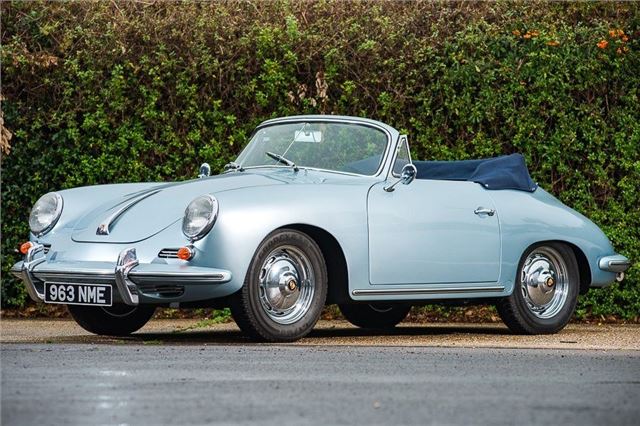 7


1962 Porsche 356B 'Super 90' Cabriolet
The 356 was Porsche's first production car. Lightweight and nimble, rear-engined and rear-wheel-drive, the two-door was available in hardtop, coupé, and open configurations. Its engine, suspension, and chassis were derived from the Volkswagen Beetle.
As time went by, Porsche re-engineered and refined the car with a focus on performance so that by the late 1950s, fewer parts were shared between Volkswagen and Porsche by the time 356 production ended in 1965 approximately 76,000 had been produced. Today, the Super 90 and 'S' engines amongst the most desirable. This UK right-hand drive one has had a replacement engine and a respray.
Estimate: £165,000-£185,000
Comments