Top 10: Classic cars for sale at Silverstone Auctions May sale
A total of 77 cars will be going under the hammer at Silverstone Auctions' next sale on 13 May. Here are ten of our favourites.
See the full catalogue here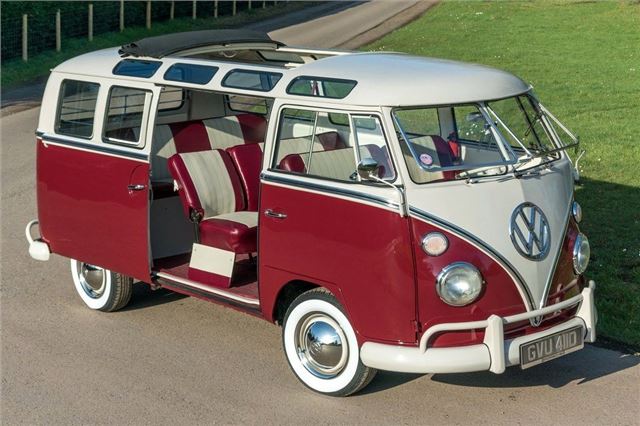 9


1966 Volkswagen Type 2 Microbus Deluxe Samba
This 1966 Samba is fitted with the M164 sliding door option from new. Only available on the 21-window Deluxe Samba model during production years 1966-67, the M164 sliding door addition represented an expensive option and consequently, not many non-commercial customers ticked this box, meaning this model represents one of the rarest Sambas in existence.
According to the vendor's research, there are only nine left-hand drive Microbus Deluxe with the M164 option survive worldwide. More interesting is the fact that, of those nine, only five are known to be 'bulkhead' models with this vehicle being one of only four in its original colour combination. The other three reside in Germany, Belgium and the USA.
In 2009, it was sold to a buyer from Staffordshire who arranged a full restoration to original specification before moving abroad. It was then sold to our vendor in 2014 after discovering it slumbering somewhat at the back of a garage. The vehicle was transported to his impressive workshop to finally complete the long drawn out process of returning the Volkswagen to its former glory.
Estimate £58,000-£64,000
Comments