Top 10: Cars for sale at H&H auction
There are plenty of tempting classic cars for sale at H&H auction on Wednesday. Here are ten of our favourites.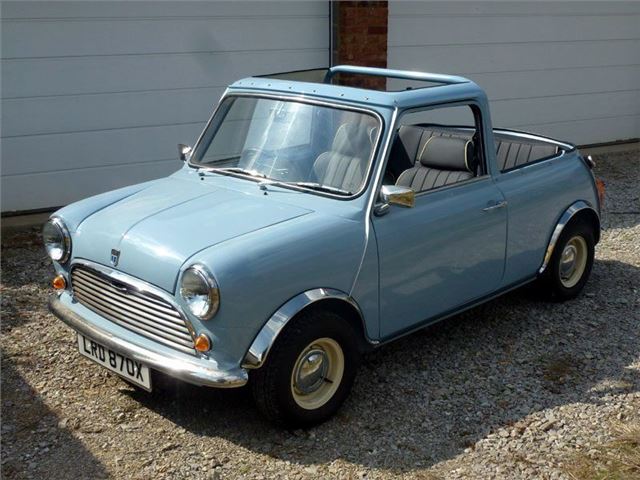 9


1981 Leyland Mini Special - Estimate: £7000-£9000
This charming little special started life as a Mini City but has been comprehensively restored as a Convertible complete with custom roll hoop for additional strengthening and custom hood and frame. Finished in a pretty shade of Pale Blue complemented by White-piped Black interior trim, LRD 870X is powered by a 1000cc A-series engine equipped with a Weber carburettor and RC40 exhaust manifold and system. The brakes have been overhauled and the Mini now rides on early Cooper-style steel wheels. The vendor acquired the car in 2010 and believes the indicated mileage of 32,000 to be correct. He considers the bodywork, paintwork, interior trim, engine and transmission to all be in 'excellent' order and is offering the car complete with: a large collection of invoices for the many new parts; numerous old MoTs, plus one valid into September of next year; and photos covering the Mini's 18 month-long restoration process.
Comments