Top 10: Cars for sale at H&H auction
There are plenty of tempting classic cars for sale at H&H auction on Wednesday. Here are ten of our favourites.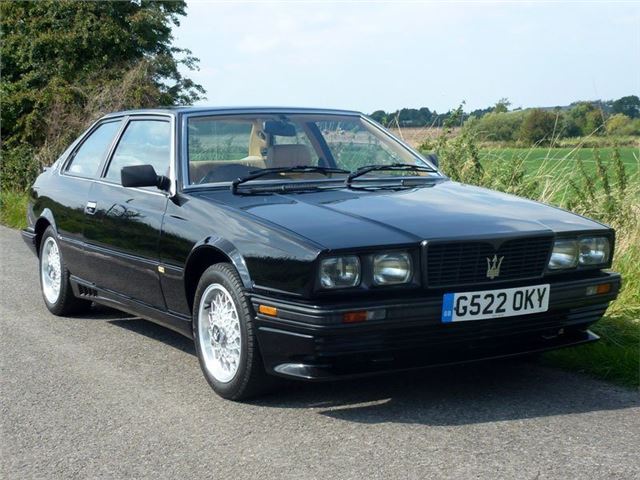 7


1990 Maserati Biturbo - Estimate: £7000 -£9000
Finished in black with cream leather interior, this 2.5-litre manual lived on the Isle of Man from 1999 until 2012. Returned back to the mainland in 2012, 'G522 OKY' has covered 26,000 miles from new. It comes with a new battery, refurbished steering rack, full service and cambelt change – all done in the past four years. It's even got its original leather wallet containing handbooks, a well-stamped service book, various invoices. Worth keeping an eye out for rust, though.
Comments