Top 10: Classic cars for sale at H&H's 29 July auction
There are plenty of tempting lots going under the hammer at classic vehicle auctioneers H&H sale on 29 July.
Fans of 1980s and 1990s performance cars won't be disappointed – there's a Ford Sierra Cosworth, a Renault 5 GT Turbo and Renault Alpine GTA in the catalogue. But there are also plenty of 'everyday' modern classics, like a Talbot Horizon. 
The auction takes place at the Pavilion Gardens in Buxton, Derbyshire, on Wednesday, 29 July. Here are our favourite lots from the catalogue, but you can find out more at www.classic-auctions.com.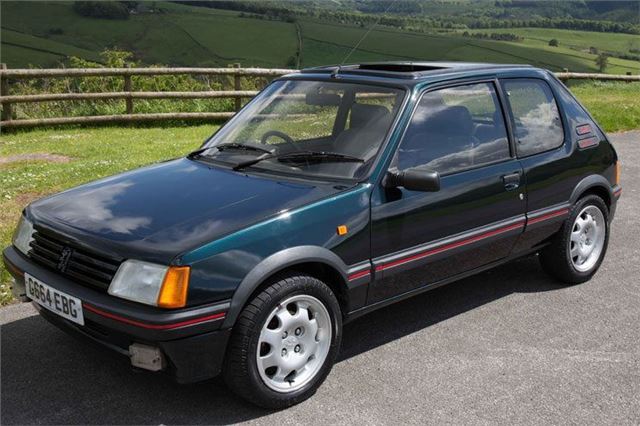 8


1990 Peugeot 205 GTI (Estimate £5000-£6000)
Considered by many to be the ultimate hot hatch, the Peugeot 205 GTI is an in-demand classic. Some prefer the fizzy 1.6-litre, while other enthusiasts like the all out power of the bigger 1.9-litre engine.
This 1.9-litre should easily find a new home – especially as it has just one previous keeper and has been with its current owner since 1991. With 94,000 miles on the clock, full leather interior and sliding sunroof, that £5000-£6000 estimate could prove about right.
Comments