Top 10: Classic cars for sale at H&H's 29 July auction
There are plenty of tempting lots going under the hammer at classic vehicle auctioneers H&H sale on 29 July.
Fans of 1980s and 1990s performance cars won't be disappointed – there's a Ford Sierra Cosworth, a Renault 5 GT Turbo and Renault Alpine GTA in the catalogue. But there are also plenty of 'everyday' modern classics, like a Talbot Horizon. 
The auction takes place at the Pavilion Gardens in Buxton, Derbyshire, on Wednesday, 29 July. Here are our favourite lots from the catalogue, but you can find out more at www.classic-auctions.com.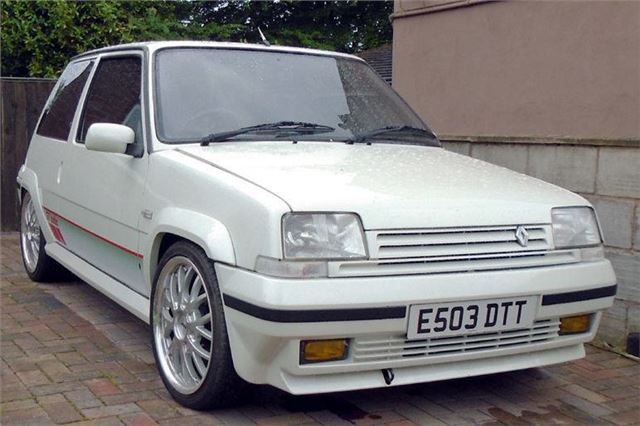 7


1988 Renault 5 GT Turbo (Estimate £5000-£6000)
Along with the Peugeot 205GTI and Volkswagen Golf GTI, the Renault 5 GT Turbo was one of the defining hot hatches of the 1980s. And, with a 0-60mph time of just over seven seconds and a top speed of 123mph, it was one of the quickest, too.
Described by the vendor as in good condition inside and out, this 5GT is expected to fetch between £5000 and £6000 when it goes under the hammer.
Comments