Top 10: Classic cars for sale at H&H's 29 July auction
There are plenty of tempting lots going under the hammer at classic vehicle auctioneers H&H sale on 29 July.
Fans of 1980s and 1990s performance cars won't be disappointed – there's a Ford Sierra Cosworth, a Renault 5 GT Turbo and Renault Alpine GTA in the catalogue. But there are also plenty of 'everyday' modern classics, like a Talbot Horizon. 
The auction takes place at the Pavilion Gardens in Buxton, Derbyshire, on Wednesday, 29 July. Here are our favourite lots from the catalogue, but you can find out more at www.classic-auctions.com.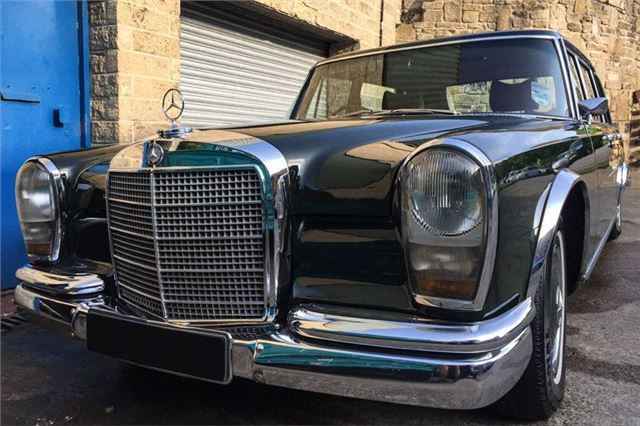 4


1970 Mercedes-Benz 600 Limousine (Estimate £50,000-£60,000)
Accommodation, luxury, and build quality – the Mercedes-Benz 600 had it all… including scale-busting weight. Fully loaded, it clocked in at 6700lb. But rather than send it to Fat Fighters to loose the flab, Merc sent its technicians scuttling to the shed to pull out an all-new 6.3-litre SOHC V8. Fed by Bosh mechanical fuel injection, it delivered 250bhp at 4000rpm, which meant this car-come-spaceship was good for 130mph… handy if you've got Saddam Hussein, Fidel Castro or – er – Elvis Presley in the back.
This one was imported from Germany many years ago and has had a total of six keepers to date. Last year it was treated to a complete respray in a dark green and a re-trim in tan leather. More recently, the big Benz has benefited from an overhaul of the suspension and related systems, attention to the power windows, and a major service courtesy of a 600 specialist in Stuttgart.
Fresh from taking part in a 1000-mile historic rally, the Mercedes is now considered by the vendor to have `excellent' bodywork, paintwork, interior trim and V8 engine and `very good' automatic gearbox. The mileage currently stands at an unwarranted 65,000. 
Comments