Top 10: Classic cars for sale at the Festival of Speed auction
On Friday 30 June, Bonhams returns to the Tapestry Lawn at Goodwood House for its annual Festival of Speed auction.
Here, some of the finest classic cars will go under the hammer. This is our pick of ten we'd buy... if we had the money.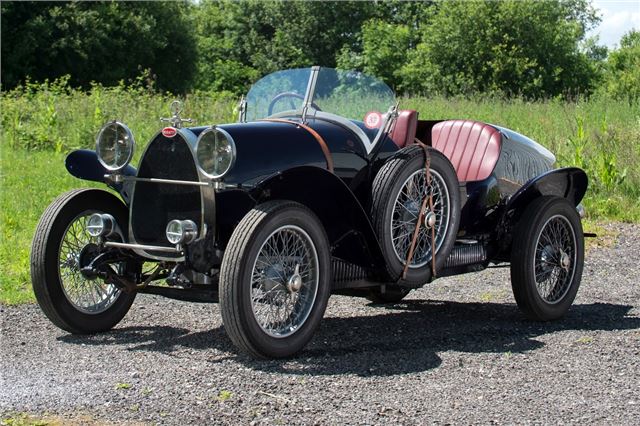 8


1923 Bugatti Type 23 Brescia Modifié Torpedo
Introduced in February 1923, the Brescia Modifié was derived directly from the racing Brescias that had dominated the voiturette category at the 1921 Italian GP. At a time when many 1½-litre production cars struggled to achieve 50mph, the Brescia Modifié was guaranteed to exceed 70mph thanks to its advance engine design.
Bugatti produced approximately 200 Brescia Modifié chassis in 1923, virtually all of them Types 22 and 23 - 19 of them are known to survive. Of these, around half have been shortened to the popular Type 13 configuration, and most of the rest have lost their original engine and/or body over the years. Thus '1709', with its original engine and original Lavocat et Marsaud coachwork, is rare.
£550,000-£650,000
Comments