Top 10: Classic cars for sale at Anglia Car Auctions 4 April sale
Whether you're looking for a usable classic, a project, or something sporty - you'll find it at Anglia Car Auctions next sale on Saturday, 4 April. There are more than 175 cars going under the hammer and it the auction hall promises to be packed. Here are the ten classics we're finding hardest to resist.
If you fancy going along, then viewing is on Friday, 3 April, from 2pm to 6pm. Saturday's sale opens at 12 noon, while doors will be open from 10am. Catalogues cost £5 and admit two people. Visit www.angliacarauctions.co.uk to see the full catalogue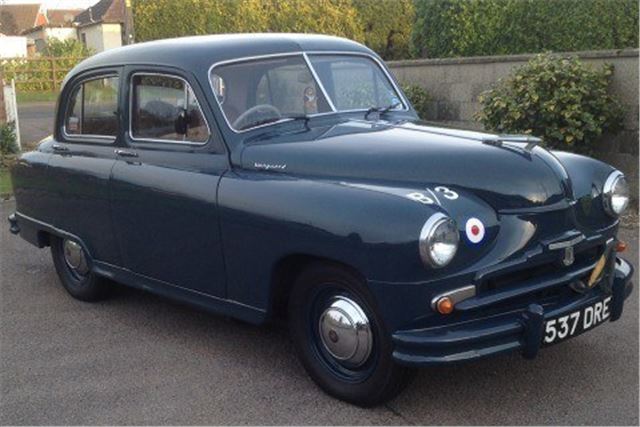 10


1954 Standard Vanguard (estimate is £3250-£4000)
With a three-year production run, Phase 2 Standard Vanguards are now rare, but Anglia Car Auctions has two on offer in this classic sale. The first is a beige 1954 car which comes with a V5 and no reserve, while the second is in the style of an RAF staff car. Fitted with the rare option of air conditioning, this car is reliable and runs well. MoT exempt, it comes with a hefty folder of invoices and past MoTs, in addition to original owners' manuals and a full photographic record of its restoration.
Comments