Top 10: Classic cars for sale at Anglia Car Auctions 4 April sale
Whether you're looking for a usable classic, a project, or something sporty - you'll find it at Anglia Car Auctions next sale on Saturday, 4 April. There are more than 175 cars going under the hammer and it the auction hall promises to be packed. Here are the ten classics we're finding hardest to resist.
If you fancy going along, then viewing is on Friday, 3 April, from 2pm to 6pm. Saturday's sale opens at 12 noon, while doors will be open from 10am. Catalogues cost £5 and admit two people. Visit www.angliacarauctions.co.uk to see the full catalogue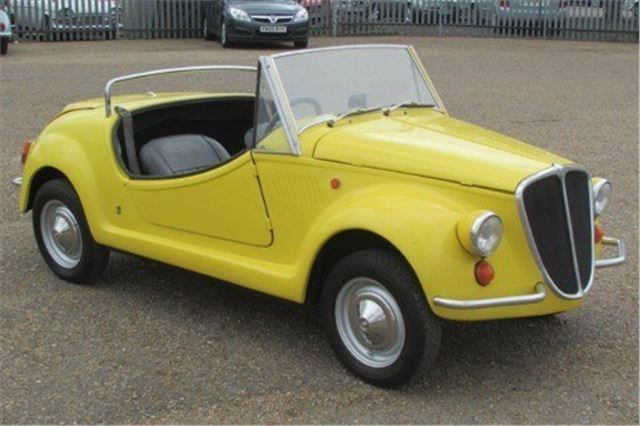 5


1971 Fiat Vignale Gamine (estimate is £11,000-£12,000)
The Vignale Gamine is a town classic that makes you smile – and has rarity on its side, too. Based on the Fiat 500, the Gamine was styled by Alfredo Vignale and manufactured from 1967 to 1971. The poor performance afforded by the 499cc engine and high purchase price meant sales were slow, and Carrozzeria Vignale collapsed in 1971. Alfredo sold the production line to DeTomaso – its next model was the Pantera supercar.  This example has been unused since 2007, and in the previous decade covered just 600 miles. The history file dates to 1977, and it's even right hand drive.
Comments