Top 10: Classic cars for sale at Anglia Car Auctions 4 April sale
Whether you're looking for a usable classic, a project, or something sporty - you'll find it at Anglia Car Auctions next sale on Saturday, 4 April. There are more than 175 cars going under the hammer and it the auction hall promises to be packed. Here are the ten classics we're finding hardest to resist.
If you fancy going along, then viewing is on Friday, 3 April, from 2pm to 6pm. Saturday's sale opens at 12 noon, while doors will be open from 10am. Catalogues cost £5 and admit two people. Visit www.angliacarauctions.co.uk to see the full catalogue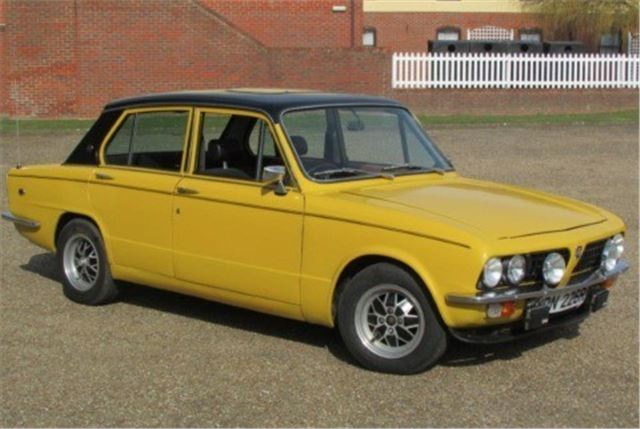 3


1977 Triumph Dolomite Sprint (£2700-£3500)
The Triumph Dolomite Sprint is one of the best 1970s sports saloons. With that clever 16-valve single-cam head, a compact body, and an upmarket interior, the Sprint was the ideal car for the thinking man looking to trade up from a sportscar. Anglia Car Auctions has two for sale – a two-owner Brooklands Green car with 87,000 miles and a Heritage Certificate to confirm provenance, and a Mimosa Yellow 65,000-mile car with overdrive and a full stainless steel exhaust. Reserve on the yellow car is £2700-3000, while it's £2750-3500 on the green one.
Comments