Top 10: Classic cars for sale at Anglia Car Auctions 4 April sale
Whether you're looking for a usable classic, a project, or something sporty - you'll find it at Anglia Car Auctions next sale on Saturday, 4 April. There are more than 175 cars going under the hammer and it the auction hall promises to be packed. Here are the ten classics we're finding hardest to resist.
If you fancy going along, then viewing is on Friday, 3 April, from 2pm to 6pm. Saturday's sale opens at 12 noon, while doors will be open from 10am. Catalogues cost £5 and admit two people. Visit www.angliacarauctions.co.uk to see the full catalogue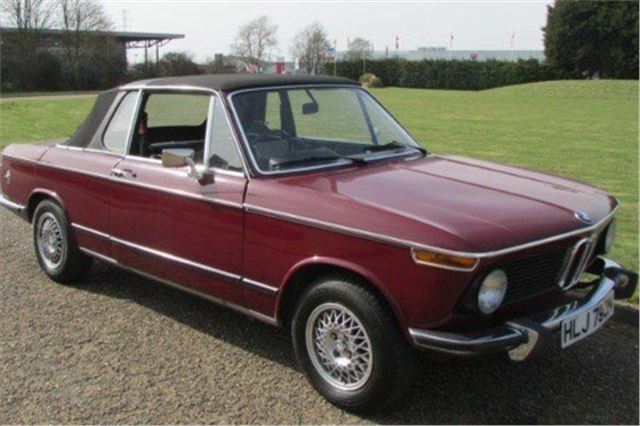 1


1975 BMW 2002 Cabrio (estimate £8000-£10,000)
The BMW 2002 started life as an accident, when both the designer of the M10 engine and BMW's director of product planning had a 2.0-litre M10 experimental engine put into a 1600-2 as a test mule. When they found the Americans were clamouring for a performance derivative, they pitched the idea as a formal concept to BMW and the rest is history. This 2002 is a late cabriolet by Baur, owned by the current keeper since 2001. There's a large file of invoices and old MoTs, making this a desirable example of a rare car with provenance.
Comments