Top 10: Classic cars being auctioned at the Paris motor show 2016
International auctioneers Coys has lined up a fine selection of classic and sports cars for their exclusive auction at this year's Paris Motor Show. With the help of Coutau-Bégarie, its local auction partner in France, Coys will be putting a selection of the most sought-after and iconic classic, modern and sports cars under the hammer at the international event, which welcomed a staggering 1,253,513 people through its doors in 2014. 
Chris Routledge, CEO of Coys, said: "We are very excited to be at the Paris Motor Show. France is one of the most important countries in terms of motoring heritage and presence in the historic car world. We have a very broad selection of cars, coming from every corner of France and all over Europe." 
The Paris Motor Show will open its doors to the general public on 1-16 October, 2016, from 10 am to 8pm, with late night openings on Thursdays and Fridays. The auction takes place at Paris Expo, Porte de Versailles, a venue in the very heart of the French capital.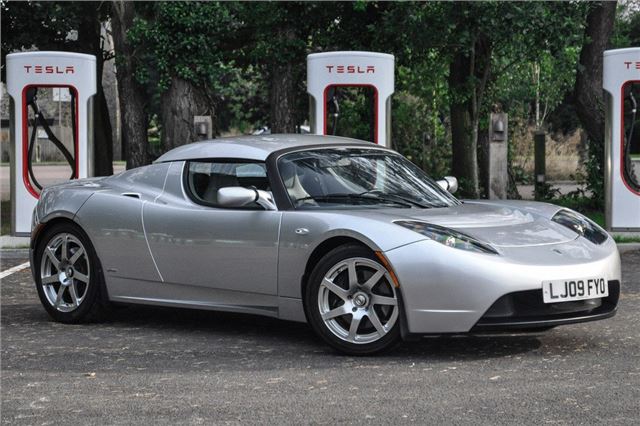 7


2009 Tesla Roadster 'Signature Edition'
1st Ever European Delivered Tesla
There is little doubt that one day we will look at the early all-electric cars as the classics of the new age of motoring. This is the first ever Tesla to officially reach Europe, making it a hugely significant vehicle in Tesla's history.
Estimated €55,000 - €65,000.
Comments