Top 10: Classic banger racers
Banger racing. Love it or loathe it, there's no more dramatic a way for a car to meet its end than on the short oval circuit – and there's no denying the fact it's an entertaining spectacle.
While many enthusiasts are opposed to the destruction of classic cars, it's important to remember that many of the cars used on track are well beyond economical repair. And, in fact, many of the parts taken off the cars that are broken will go on and help another classic stay on the road.
And although some banger racers have a bad reputation for seeking out and racing rarities, there are also plenty who have sold a car that was due to be raced because it is too rare.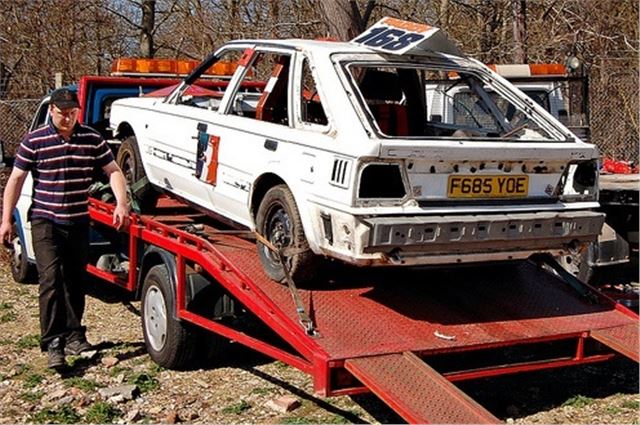 8


If you want to know if a car is any good or not, they say you should ask a taxi driver or a banger racer. Both test cars to their absolute limits of durability, and the Nissan Bluebird was, for many years, a darling of both. As the first front-wheel-driver in our list, the reason it's so popular is because, as supplies of rear-drivers have dried up, racers were forced to diversify. The Bluebird has a huge, wide, flat front end, which is great for absorbing impacts. It's also surprisingly quick, and handles far better than its dowdy looks would suggest.
Comments