Top 10: Classic banger racers
Banger racing. Love it or loathe it, there's no more dramatic a way for a car to meet its end than on the short oval circuit – and there's no denying the fact it's an entertaining spectacle.
While many enthusiasts are opposed to the destruction of classic cars, it's important to remember that many of the cars used on track are well beyond economical repair. And, in fact, many of the parts taken off the cars that are broken will go on and help another classic stay on the road.
And although some banger racers have a bad reputation for seeking out and racing rarities, there are also plenty who have sold a car that was due to be raced because it is too rare.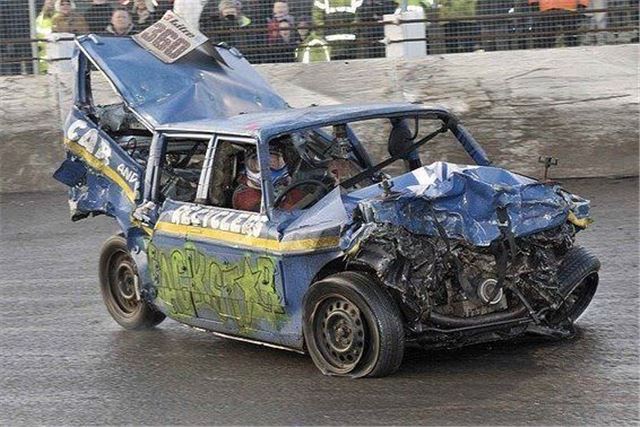 4


Everyone knows that the Volvo 240 is one of the toughest cars ever made.  Its combination of durability and simplicity made it a big hit across the globe, with students, antique dealers, the impoverished and the landed gentry. Oh, and also with banger racers. With them, it was a very big hit, in more ways than one. Thanks to the huge front impact area, relatively compact engine and rear-drive layout, a 240 can continue to run well even when it looks completely splattered, as per the one in the picture.
Comments