Top 10: Classic British police cars
Before the mid-1970s, it seemed as if Britain's police forces bought nothing but British cars. Watch any film or TV programme made between 1945 and 1980, and you'll be treated to a veritable feast of classic British metal afixed with blues and twos, and painted in iconic 'Jam sandwich' livery. The most famous of the lot is probably the Rover SD1, which for people of a certain age, is the police car.
Here, then, are 10 British police cars from through the years - a time when the idea of one of our forces buying a Volvo, Skoda or Hyundai simply wasn't cricket. Some are more recognisable than others, so be prepared for the odd surpsrise...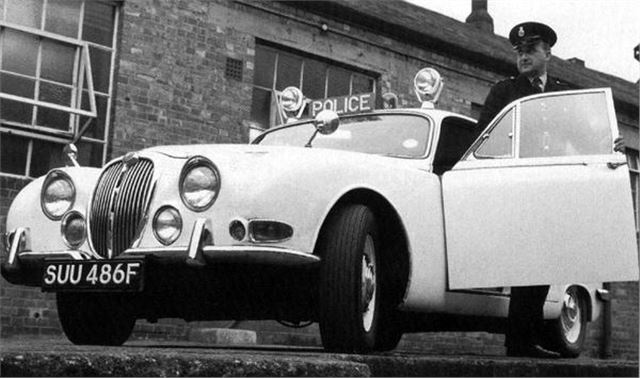 5


Jaguar S-type
It takes one to catch one: in fact, some British police forces were using Jaguar saloons as early as the 1940s, but they came into their own as motorway patrol cars. Daimler SP250s and even Jaguar E-types also found their way onto certain police fleets, but this 1968 Jaguar S-type in service with the Metropolitan Police Force shows that the boys in blue were happy to use the '60s villain's get away car of choice.
Comments