Top 10: Cars of Back To The Future
Today, 21 October 2015, is the day that Marty McFly, Doc Brown and Jennifer Parker travelled to in the DeLorean time machine, in order to prevent Marty's future son from doing something criminal at the behest of oafish bully Griff Tannen.
The 1989 movie envisioned a 2015 full of hover boards, terrifying 3D movie adverts, self-drying jackets and power-laced Nike hi-tops. And, of course, flying cars. So, here we take a look at some of the cars Back To The Future thought we'd be driving by now, as well as the iconic cars from the original movie. With thanks to imcdb.org for the pictures.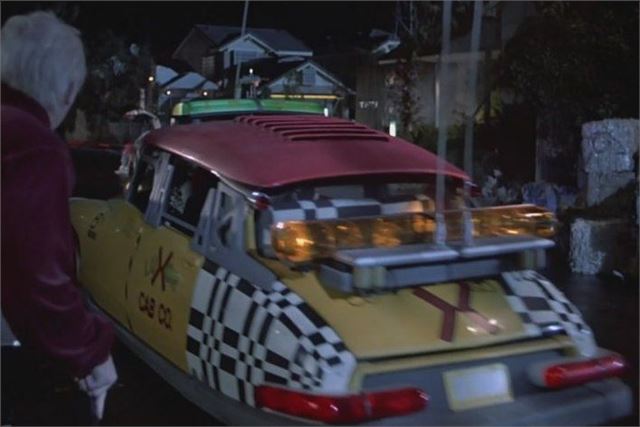 10


Flying Citroen DS taxi
What does any movie villan worth their salt do when they need to chase to the good guy? They hail a taxi of course. But this is 2015, so when Biff needs to keep tabs on the DeLorean, he grabs a flying a taxi. Cab 25 was a Citroen DS with a 190mph top speed (in the air) and a 200-channel entertainment system that also included a food and drink dispenser. Don't see BMW including those options in the iDrive package.
HJC reader and BTFF fan Richard Kitchen tells us, the DS was 'not only deemed futuristic enough to be used in a 2015 scene with minor mods, but has the unique claim to be the only car in the film series that was placed in the BTTF 2015 future, yet came from the 1955 past.'
Comments