Top 10: Cars of Back To The Future
Today, 21 October 2015, is the day that Marty McFly, Doc Brown and Jennifer Parker travelled to in the DeLorean time machine, in order to prevent Marty's future son from doing something criminal at the behest of oafish bully Griff Tannen.
The 1989 movie envisioned a 2015 full of hover boards, terrifying 3D movie adverts, self-drying jackets and power-laced Nike hi-tops. And, of course, flying cars. So, here we take a look at some of the cars Back To The Future thought we'd be driving by now, as well as the iconic cars from the original movie. With thanks to imcdb.org for the pictures.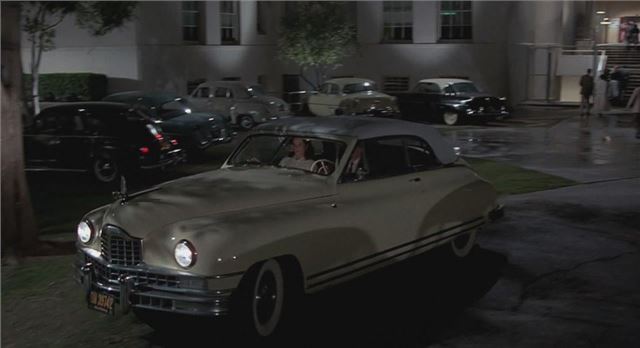 7


1948 Packard Custom Eight Victoria
The Doc Brown of 1955 owned a stunning 1948 Packard Custom Eight Victoria convertible, though its most famous appearance is as a loan car for Marty to take his mother to the Enchantment Under The Sea dance. It's there, harrowingly, that she tries to 'make out' with him, whatever that means. 
Comments