Top 10: Cars of Back To The Future
Today, 21 October 2015, is the day that Marty McFly, Doc Brown and Jennifer Parker travelled to in the DeLorean time machine, in order to prevent Marty's future son from doing something criminal at the behest of oafish bully Griff Tannen.
The 1989 movie envisioned a 2015 full of hover boards, terrifying 3D movie adverts, self-drying jackets and power-laced Nike hi-tops. And, of course, flying cars. So, here we take a look at some of the cars Back To The Future thought we'd be driving by now, as well as the iconic cars from the original movie. With thanks to imcdb.org for the pictures.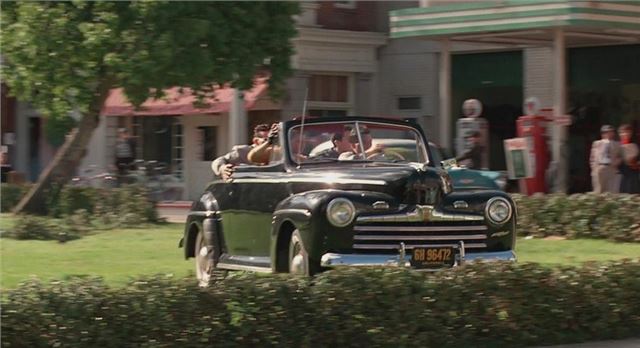 4


1946 Ford Super Deluxe
Biff Tannen's beautiful black '46 Ford Super Deluxe could only be started by Biff himself – 1955's Biff and 2015's elderly future model. Twice filled with manure, most famously at the pinnacle of the original chase through Hill Valley Town Square, it was also the scene of Marty's attempted retrieval of the timeline-defining Sports Almanac. 
Comments