Top 10: Cars of Back To The Future
Today, 21 October 2015, is the day that Marty McFly, Doc Brown and Jennifer Parker travelled to in the DeLorean time machine, in order to prevent Marty's future son from doing something criminal at the behest of oafish bully Griff Tannen.
The 1989 movie envisioned a 2015 full of hover boards, terrifying 3D movie adverts, self-drying jackets and power-laced Nike hi-tops. And, of course, flying cars. So, here we take a look at some of the cars Back To The Future thought we'd be driving by now, as well as the iconic cars from the original movie. With thanks to imcdb.org for the pictures.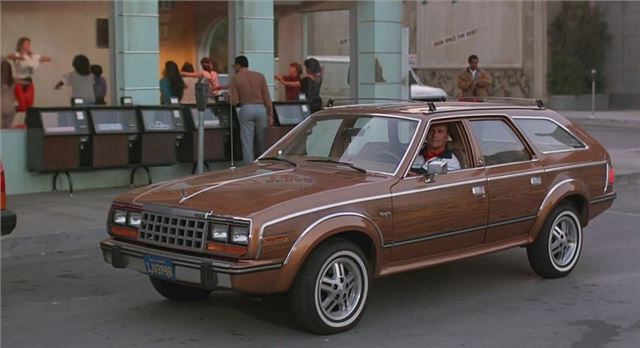 2


1984 AMC Eagle
Marty's girlfriend Jennifer is at one stage dropped off at high school by her dad in a classic AMC Eagle station wagon, resplendent in brown with matching wood effect paneling. The four-wheel drive estate had a 4.2-litre V6 engine mated to a four-speed automatic and when stationary could be switched to rear-wheel drive mode. A scene with Jennifer's dad powersliding out of the Hill Valley high school car park was left on the cutting room floor...
Comments