Top 10: Cars in the Pride of Ownership display at the NEC classic show
For the first time in its 32-year history, this year's NEC classic car show in November will feature a Pride of Ownership display. Thirty cars will be on show across two areas at the event, which takes place at the Birmingham NEC on 13-15 November.
Here are just ten of the cars that have caught our eye. If you haven't got your tickets yet, head over to www.necclassicmotorshow.com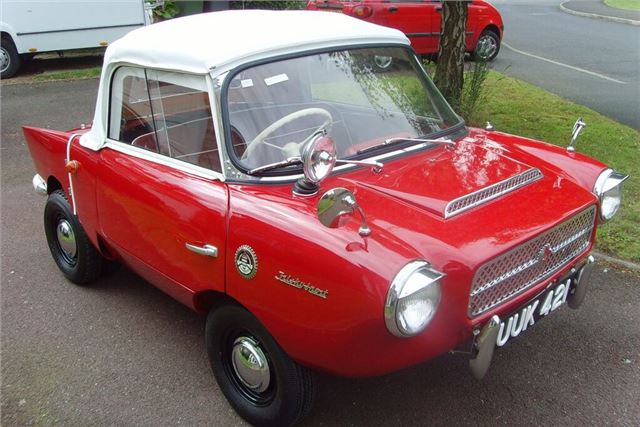 4


Malcolm Dudley's 1957 Meadows Frisky Sport Micro Car
A what? No, we'd never heard of one either. At only nine feet long and five feet wide, this 1957 Meadows Frisky Sport Micro Car is as fascinating as it is small. One of two prototypes built for the 1957 Motor Show at Earls Court, one even caught the eye of British Pathé news team, appearing in the report of the event, Malcolm's car was prepared for a run to Monte Carlo in January of 1958, which it achieved in a respectable 23 hours, even given the fact it had an extra set of wheels fitted to assist its attack on the Pyrenees.
Comments