Top 10 cars for sale at the NEC Classic Car Show
There might be hundreds of cars to admire at the NEC Classic - but there are also dozens of cars to buy. Many classic car dealers bring a selection of vehicles to the show and they can sell very quickly indeed. We've picked out a cross section of the models on offer - although this year the selection was smaller than it has been in the past.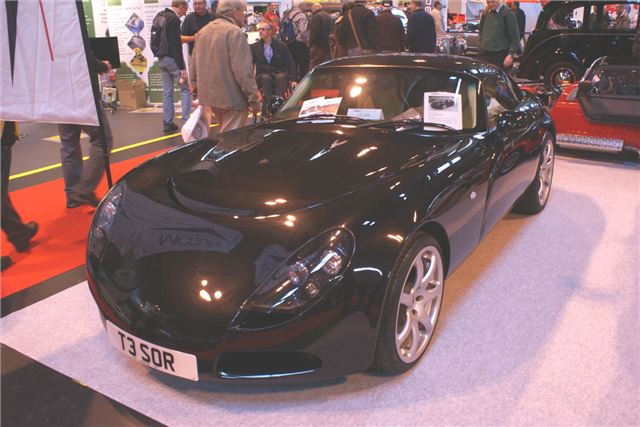 6


2003 TVR T350C - £25,850
At the modern end of the spectrum was this black T350C. It is priced well enough considering its comprehensive history file. Spec includes leather trim and air conditioning, plus power steering. A nice little touch for a big heavy TVR... Sure to be a classic in future, values may go down in coming years but they're bound to rise again.
Comments