Top 10: Car-derived commercials
Creating a van or pick-up from a passenger-carrying car isn't exactly a new concept. In fact, it's probably as old as the motor car itself. For obvious reasons, however, such vehicles tend to be relatively rare in terms of their survival rate; after all, a commercial vehicle bought to work hard for a living is unlikely to last as long as a privately owned car that's cared for, serviced and probably even washed and polished from time to time.
No wonder the most popular car-derived classic commercials have seen hefty increases in values over the last few years. Here we pay tribute to ten of the best. Which one would you choose?
By Paul Guinness, Contributor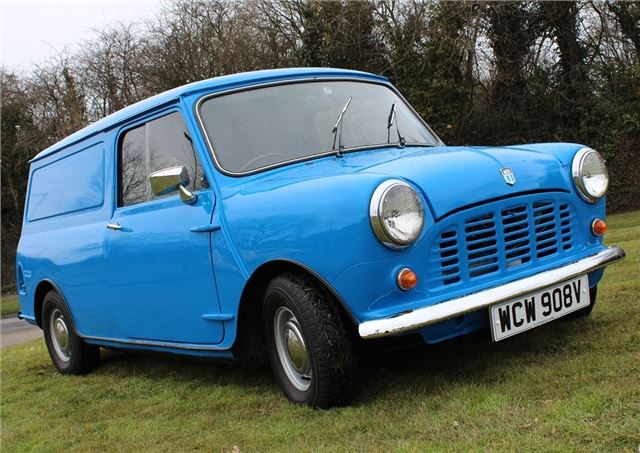 7


As soon as the Mini arrived in 1959, it was obvious BMC was going to make the most of it via a plethora of different derivatives. These included van and pick-up versions, which went on to prove a popular choice for more than twenty years.
In fact, the Mini van and pick-up survived through to the early '80s, finally usurped by the less characterful Metro van (there's progress for you). Standard power came from the ubiquitous 848cc (33bhp) A-series engine, though a 998cc (39bhp) option became available later. Nowadays, Mini commercial prices are higher than they've ever been.
Comments