Top 10: British V8s
The British motor industry has for decades dabbled with the glories of the iconic V8, and enthusiasts everywhere have revelled in what is arguably the greatest engine configuration of all time.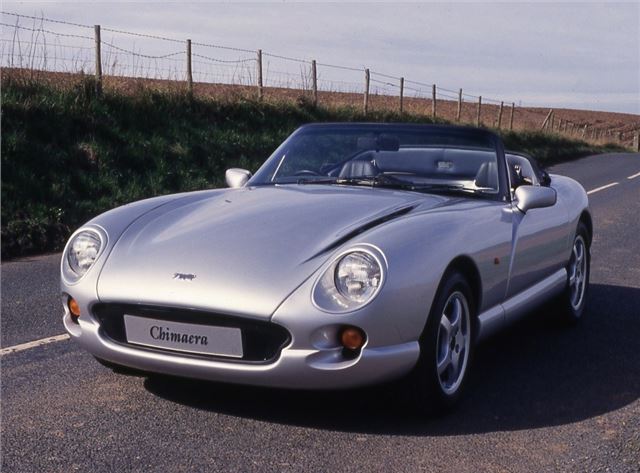 10


TVR Chimaera
Of all the TVR V8s built over the years, why choose the 1992-on Chimaera? Because not only is it a seriously quick and rewarding drive (with 4.0- to 5.0-litre engines, offering 240-340bhp), it's also one of the most practical models.
It shared the same backbone chassis as the hardcore Griffith, and came with a similar range of ex-Rover V8 engine options, but the Chimaera was longer and more spacious, with slightly softer suspension settings for a less back-breaking ride. Not surprisingly, the Chimaera was TVR's best-selling model throughout much of its eleven-year production run.
Comments