Top 10: British three-wheelers
When it comes to three-wheelers, Britain has been a world leader over the years. Some of the most iconic models sold in big numbers during their heyday, when former motorcyclists without car licences could legally swap two wheels for three once they needed family-friendly transport.
There's quite a following for three-wheelers nowadays too, with values of the most popular classic models shooting up in recent years. So let's celebrate the British trike, its quirkiness and (on occasions) its sheer brilliance. Oh, and if you want to find more than we've got room for here, check out www.3wheelers.com. 
By Paul Guinness, Contributor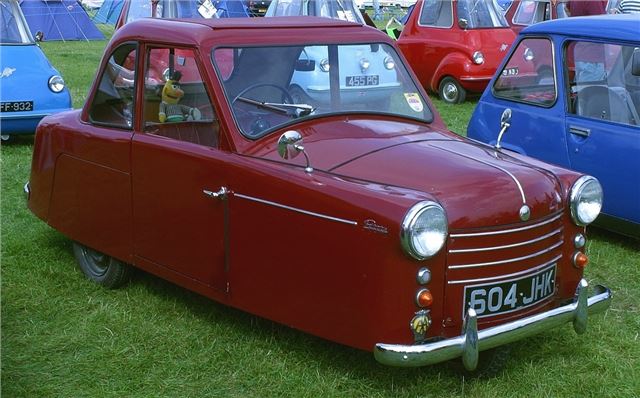 9


The Invacar Model 70 wasn't the only three-wheeler designed by AC Cars, although the company's first effort – the appropriately named Petite – was slightly more mainstream. Well, as mainstream as any three-wheeler can be. In production from 1953 to '58, the Petite came with a rear-mounted 350cc two-stroke Villiers engine and was unusual for featuring 18-inch spoked wheels at the back, hidden by removable panels. With fewer than twenty now thought to survive worldwide, the Petite is now one of the rarest British three-wheelers – as well as one of the most oddball.
Comments