Top 10: British three-wheelers
When it comes to three-wheelers, Britain has been a world leader over the years. Some of the most iconic models sold in big numbers during their heyday, when former motorcyclists without car licences could legally swap two wheels for three once they needed family-friendly transport.
There's quite a following for three-wheelers nowadays too, with values of the most popular classic models shooting up in recent years. So let's celebrate the British trike, its quirkiness and (on occasions) its sheer brilliance. Oh, and if you want to find more than we've got room for here, check out www.3wheelers.com. 
By Paul Guinness, Contributor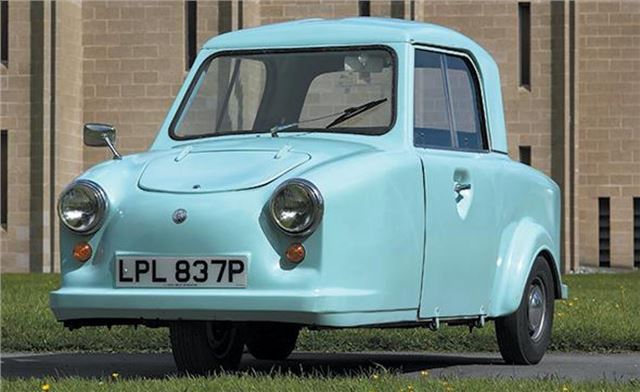 8


Invacar Model 70
Anyone who grew up in the '70s will have seen these light blue single-seater machines roaming our streets. We'd had dedicated cars for the disabled before, but the Invacar Model 70 became the most famous of all. It remained in production until 1977, supplied by the Government with a choice of controls to suit all levels of mobility. Power for the Model 70 (which was designed by AC Cars) came from a 493cc Steyr-Puch flat-twin engine. Safety concerns saw the Invacar outlawed as recently as 2003, however, which means it can no longer be used on the road.
Comments