Top 10: British three-wheelers
When it comes to three-wheelers, Britain has been a world leader over the years. Some of the most iconic models sold in big numbers during their heyday, when former motorcyclists without car licences could legally swap two wheels for three once they needed family-friendly transport.
There's quite a following for three-wheelers nowadays too, with values of the most popular classic models shooting up in recent years. So let's celebrate the British trike, its quirkiness and (on occasions) its sheer brilliance. Oh, and if you want to find more than we've got room for here, check out www.3wheelers.com. 
By Paul Guinness, Contributor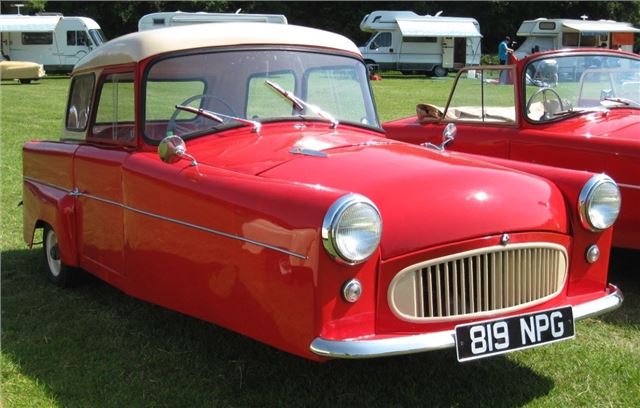 5


Bond Minicar
In production in various forms from the end of the 1940s through to 1966, the Bond Minicar was a very popular model with an intriguing spec. Despite having just the one front wheel, the Minicar came with front-wheel drive and a Villiers air-cooled two-stroke motorcycle engine that ended up at a whopping 247cc. There was no reverse gear, but this was no hindrance as the Minicar's 90-degree steering meant it could turn within its own length. More than 24,000 Minicars were built by Bond, making this the Preston-based company's most successful model ever.
Comments