Top 10: British car industry 'might have beens'
The demise of the British motor industry in the 1970s and 1980s is a tale of missed opportunities. Cars that might have been great if only they'd received the funding they deserved. Instead, management so often chose the path of least resistance - also known as the cheapest option.
Choosing ten cars from such rich pickings wasn't easy, but we reckon we've picked the models that - if they had made it into production - might have made the biggest difference to the fortunes of British Leyland, Rover and BMC. So let's take a trip down memory lane in a parallel universe.. if that's even a thing.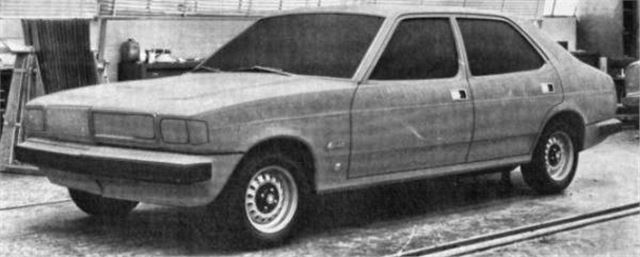 9


Morris Marina ADO77

Considering it was a stopgap lashed together, the Marina could've been a whole lot worse. Don't get us wrong - the enginering team did a good job, but the could only work with components that were readily at hand. A bit like on Scrapheap Challenge. ADO77 was the Marina that might have been - and that's not actually as depressing as it sounds. It was bigger, boasted better equipment and would've got the O-series engine. It would've also formed the basis for MG Midget and MGB replacements (yep, Project Condor still had some backers). Would it have been able to take the fight to the Vauxhall Cavalier and Ford Cortina? Probably. It can't have done much worse than the Ital, which became nothing more than a ghost in the ever-important company car market and left the Montego to pick up the sale slack. But this was the 1970s and the company was running on borrowed cash and borrowed time, so a facelifted Marina (with a few trim upgrades had to do).
Comments