Top 10: British car industry 'might have beens'
The demise of the British motor industry in the 1970s and 1980s is a tale of missed opportunities. Cars that might have been great if only they'd received the funding they deserved. Instead, management so often chose the path of least resistance - also known as the cheapest option.
Choosing ten cars from such rich pickings wasn't easy, but we reckon we've picked the models that - if they had made it into production - might have made the biggest difference to the fortunes of British Leyland, Rover and BMC. So let's take a trip down memory lane in a parallel universe.. if that's even a thing.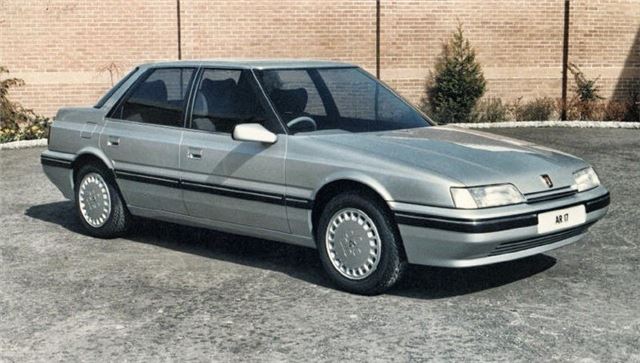 6


Rover 400
The Austin Montego might have been a decent car that handled and rode well enough - but no-one could ever see that through the ugly, oh-so-1970s styling. No self-respecting sales rep or middle manager wanted to drive it. And Austin-Rover knew this - hence why several Montego improvement programmes were commissioned in the mid-1980s. This one - internally known as AR16/17 - seemed to get the most traction. It combined Rover 200 and 800 series styling with the Montego's underpinnings and the 2.0-litre 16v M16 DOHC cam engine from the 800. Once again, funding was limited and management opted to duck this issue and go with AR9 - a mildly facelifted version of the Montego - and work on a longer-term replacement with Honda.
Comments