Top 10: British car industry 'might have beens'
The demise of the British motor industry in the 1970s and 1980s is a tale of missed opportunities. Cars that might have been great if only they'd received the funding they deserved. Instead, management so often chose the path of least resistance - also known as the cheapest option.
Choosing ten cars from such rich pickings wasn't easy, but we reckon we've picked the models that - if they had made it into production - might have made the biggest difference to the fortunes of British Leyland, Rover and BMC. So let's take a trip down memory lane in a parallel universe.. if that's even a thing.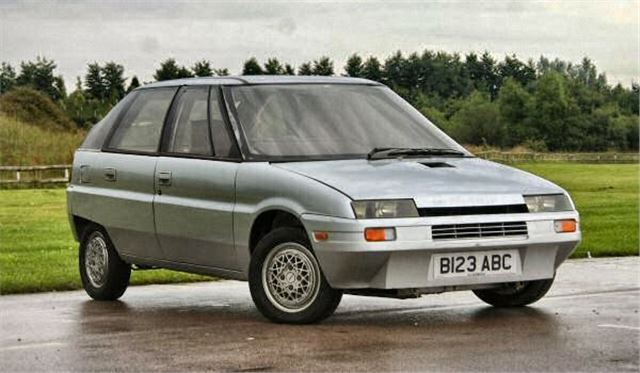 5


Austin AR6
The trouble with the AR6 was that it was too far ahead of its time. Development started in 1983 with a three-cylinder version of the K-series engine and an aluminium body. Essentially, the AR6 was a road-going version of the ECV3 concept car - itself a project designed to restore public confidence. But for a Government-controlled company wrestling with its finances and an unhappy labour force, ministers weren't keen on ploughing £500m into AR6's development budget for a 1986 launch. Of course, there were other issues that prevented the project getting the green light - not least the Metro's domestic success. And the arrival of rivals like the Fiat Uno and the Peugeot 205 - brilliant, conventional and profitable. AR6 was shelved while the Metro had to hold steady.
Comments