Top 10: Best 1990s Hot Hatches to buy in 2019
With Volkswagen launching the breed in the late 1970s and most other manufacturers joining the trend throughout the 1980s, you might think that the finest classic hot hatches are from those early days. But that's not necessarily true, as extra power and performance during the following decade saw the hot hatch concept refined still further.
The great news is that most hot hatches from the 1990s now offer spectacular value. So while some enthusiasts choose to spend hefty sums on the earliest GTIs, we reckon the wise money is on those later versions that can still be bought for little cash. Here's our pick of the best.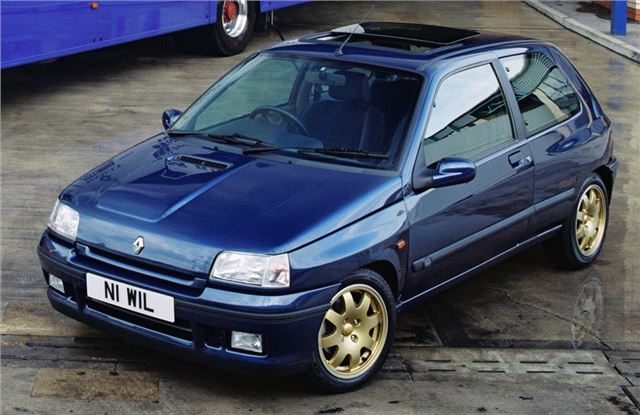 7


The Renault 5-replacing Clio of 1991 was a worthy and likeable supermini that sold well in Britain, aided by its 'Nicole and Papa' TV adverts. But things didn't get particularly interesting until the arrival of the Clio Williams two years later, a limited-run model built for homologation purposes and featuring a 145bhp 2.0-litre 16-valve powerplant.
So successful was this sportster that it led to the Williams 2 and 3, with a total of just over 12,000 Clio Williams built in all. The best examples are already highly sought after, so don't go expecting to find a '90s bargain on this occasion.
Comments