Top 10: Bargain BMWs
BMW's rise in the UK from niche player to mainstream megastar has been fascinating to witness over the last thirty-odd years. And, of course, it means there's now no shortage of modern-classic BMWs from which to choose – many of them available at temptingly low prices.
With a budget of no more than £5000 (or as little as £500 in some cases), you can become the proud owner of a BMW with an impressive spec... but which ones make the best buys? We've got together ten of our favourites to tempt you with.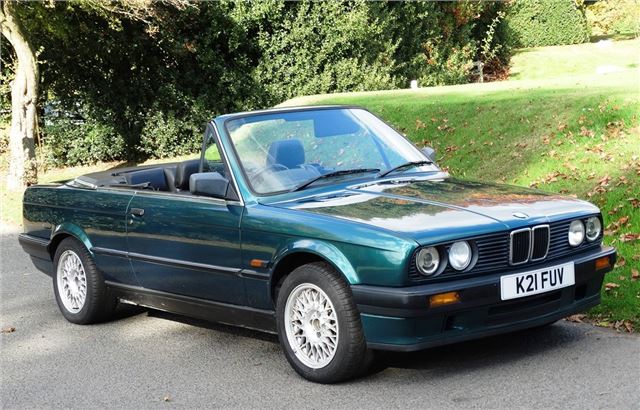 10


BMW 'E30' Convertible
The second 'E30' to feature here is the rag-top version that appeared in 1986 (three years after the saloon) and which nowadays makes a tempting choice. This 3-Series Convertible was one of the best-looking soft-tops of the '80s, as well as one of the best-built. Sleek, stylish and with a choice of 2.0- or 2.5-litre power, each 3-Series Convertible offered six-cylinder smoothness. Outliving the regular 'E30' range, the drop-top version remained on sale through to 1993 – and nowadays you can pick up a decent survivor from as little as £3-4000. For four-seater open-top classic motoring, that's surely great value.
Comments