Top 10: Badge-engineered classics
The idea behind badge-engineering is pretty simple. Take one basic design of car, treat it to a wide range of trim variations, give it a few different marque names and suddenly you've managed to cover several different markets in one go. Back in the days when brand loyalty was an important consideration, it enabled companies like BMC to keep customers happy without the exorbitant cost of developing several new models from scratch...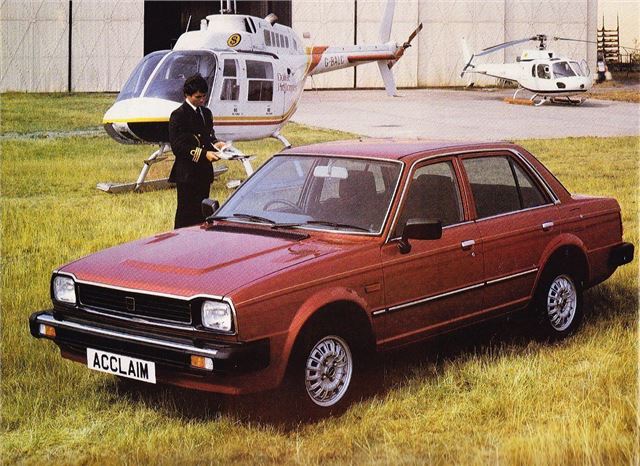 9


When BL needed a replacement for its ageing Triumph Dolomite but hadn't got the funds to develop one from scratch, it took advantage of the agreement signed with Honda in 1979 for future model collaboration. The end result was the Acclaim, launched in 1981 and essentially a UK-assembled Honda Ballade wearing Triumph badges. 
It was a controversial move, yet a very successful one. The Acclaim became the BL car with the fewest warranty claims. More importantly though, it paved the way for a number of crucial joint Rover/Honda projects in the future.
Comments