Top 10: ACA restoration projects
The next classic vehicle sale hosted by Anglia Car Auctions takes place on Saturday, August 22nd – and as usual there's a wide range of makes and models on offer. Interestingly though, there's also a good assortment of tempting-looking restoration projects entered in the sale.
Now could be the ideal time to pick up a project car for the coming winter months, or maybe grab a bargain that needs a little TLC. So take a look at our ten favourite projects that are about to go under the hammer. Then simply head to ClassicCarPrice.com to find out more.
By Paul Guinness, Contributor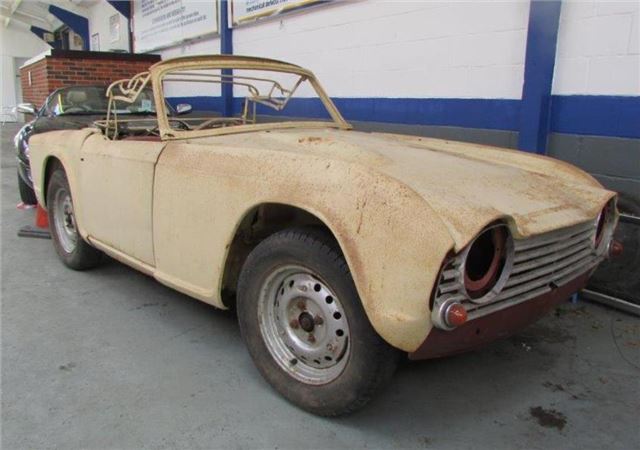 8


We'll be surprised if this TR4A's official estimate of £6000 to £8000 isn't exceeded. Restoration of the car began some time ago but stalled due to ill health, which is why it's now being offered for sale. Its official BMIHT certificate shows it to be a right-hand drive home-market car from new, and that it was originally white with a red interior. In production for just two years before being usurped by the TR5, the TR4A was the first in its family to be offered with independent rear suspension for improved handling and ride quality.
For more on current trends, values and upcoming cars, see ClassicCarPrice.com
Comments