Top 10: ACA restoration projects
The next classic vehicle sale hosted by Anglia Car Auctions takes place on Saturday, August 22nd – and as usual there's a wide range of makes and models on offer. Interestingly though, there's also a good assortment of tempting-looking restoration projects entered in the sale.
Now could be the ideal time to pick up a project car for the coming winter months, or maybe grab a bargain that needs a little TLC. So take a look at our ten favourite projects that are about to go under the hammer. Then simply head to ClassicCarPrice.com to find out more.
By Paul Guinness, Contributor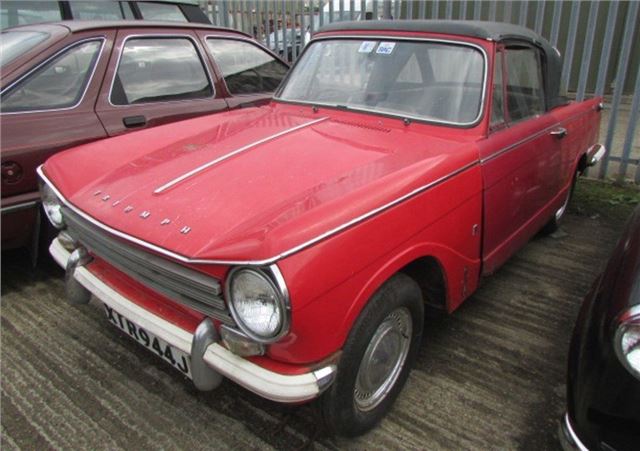 7


1971 Triumph Herald 13/60 Convertible
Built during the Herald's final year of production, this 13/60 Convertible looks to be in solid condition and, according to its vendor, has a good hood and trim. It's in need of cosmetic attention, (having been in storage for 25 years prior to 2014), and also requires a new radiator; but it comes with various spares as well as a full tonneau cover. Get it for around its high-end estimate of £2000 and this would be a sensible buy, ideal for working on now and returning to the road in summer 2016.
For more on current trends, values and upcoming cars, see ClassicCarPrice.com
Comments