Top 10: ACA restoration projects
The next classic vehicle sale hosted by Anglia Car Auctions takes place on Saturday, August 22nd – and as usual there's a wide range of makes and models on offer. Interestingly though, there's also a good assortment of tempting-looking restoration projects entered in the sale.
Now could be the ideal time to pick up a project car for the coming winter months, or maybe grab a bargain that needs a little TLC. So take a look at our ten favourite projects that are about to go under the hammer. Then simply head to ClassicCarPrice.com to find out more.
By Paul Guinness, Contributor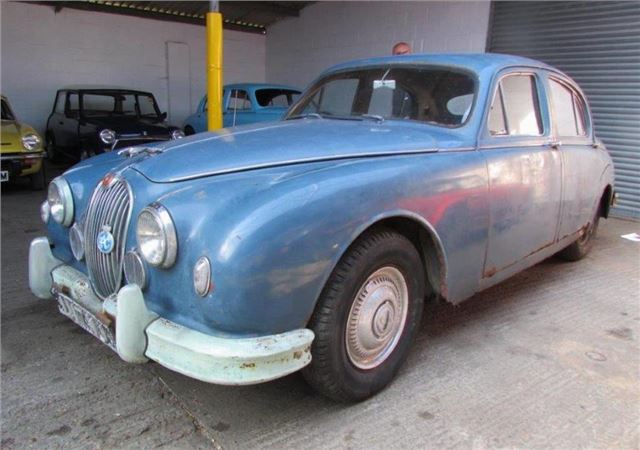 4


Retrospectively referred to as the MkI (since the arrival of the Mark 2 in 1959), Jaguar's new saloon of 1955 was officially known simply as the 2.4-Litre, with the 3.4-Litre being added later. It was a very clever move on the part of Jaguar, retaining a family link in terms of styling whilst being more low-slung than any previous Jaguar saloon. The MkI pleased the enthusiastic driver too, by offering strong performance and impressive handling. If you're brave enough to take on a MkI project, this late-model example is being offered with no reserve.
For more on current trends, values and upcoming cars, see ClassicCarPrice.com
Comments