Top 10: ACA restoration projects
The next classic vehicle sale hosted by Anglia Car Auctions takes place on Saturday, August 22nd – and as usual there's a wide range of makes and models on offer. Interestingly though, there's also a good assortment of tempting-looking restoration projects entered in the sale.
Now could be the ideal time to pick up a project car for the coming winter months, or maybe grab a bargain that needs a little TLC. So take a look at our ten favourite projects that are about to go under the hammer. Then simply head to ClassicCarPrice.com to find out more.
By Paul Guinness, Contributor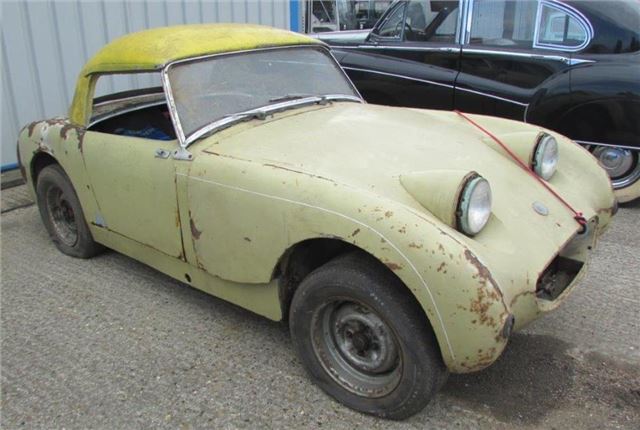 2


With 'Frogeye' Sprites in decent condition easily fetching five-figure sums these days, this car's estimate of £2500 to £3500 seems entirely sensible. It's a major project, of course, but at least it comes with its original steel bonnet, as well as some spares. The MkI Sprite was produced for just three years (1958-61) and was powered by the 948cc version of BMC's ubiquitous A-series engine. Fewer than 49,000 were built before the MkII Sprite (and its badge-engineered cousin, the MG Midget) came along. Many survivors are American-market re-imports.
For more on current trends, values and upcoming cars, see ClassicCarPrice.com
Comments