Top 10: 4x4 performance cars
It began in the '60s, became widespread in the '80s and is still a major part of the performance car market. Yes, we're talking about the all-wheel drive road car, the machine that combines strong performance with the kind of tenacious grip that leaves two-wheel drive rivals struggling to keep up.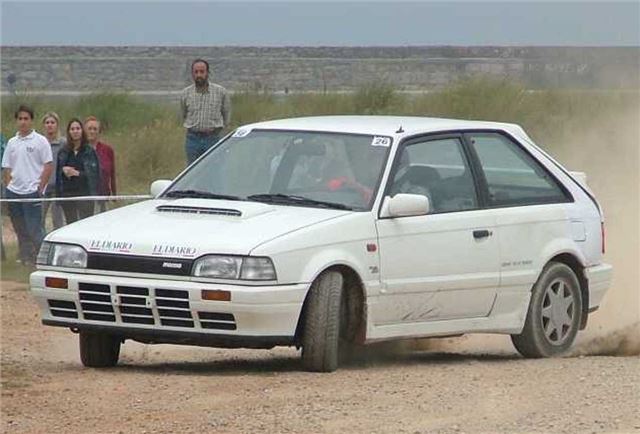 6


Another all-wheel drive hatchback designed primarily for rallying, this ultimate 323 also made a great road car. With its 1597cc 16-valve twin-cam engine pushed to almost 150bhp via the wonders of turbocharging and intercooling, it was a rapid machine – with 125mph flat out, and 0-60 in 7.9 seconds. Not bad for a car that cost just £11,000 in Britain when new.
Mazda's 4x4 set-up (with drive split 50/50) was relatively uncomplicated but worked well, giving the 323 a brilliant grip/handling combination in just about all conditions. Surely this is one of the unsung heroes of the hot hatch world?
Comments