Top 10: 1986 NEC show cars
The annual classic motor show at Birmingham's NEC has been attracting thousands of visitors each year since the early 1980s. The event has grown massively over the decades, yet even in those early days was a must-see for enthusiasts of all ages – including Honest John Classics follower Mick Dean, who took these photographs at the NEC in May 1986.
Mick tells us: 'I was using my newly-purchased Chinon SLR camera – and the fact that I've got the end of the film roll on the Anglia 105E photo suggests I wasn't quite used to it!'
So check out the cars that were exciting the NEC crowds 30 years ago – and remember to comment in our forum if you were also at the show.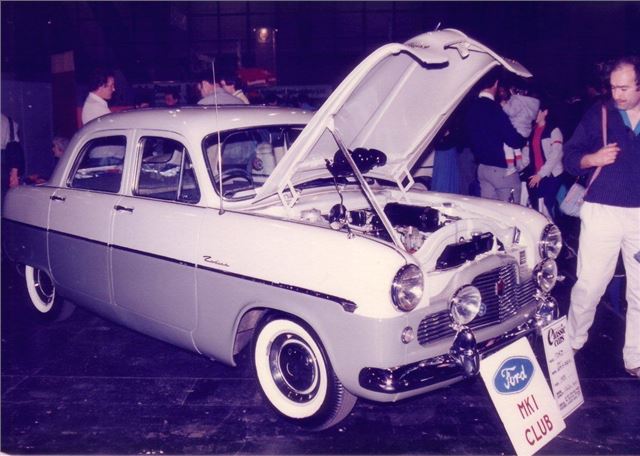 10


Ford Zodiac MkI
Our happy snapper Mick Dean was evidently something of a Ford fan back in the '80s, for here's another all-time classic from the 'blue oval' in the shape of a MkI Zodiac. The first-generation Consul, Zephyr and Zodiac range lasted five years from its debut in 1951, with the range-topping Zodiac featuring the same 2262cc straight-six engine as the more affordable Zephyr. Convertible and estate versions were also available (converted elsewhere but sold by Ford), but it was the four-door saloon that proved to be the biggest-selling derivative.
Comments