Top 10: 1986 NEC show cars
The annual classic motor show at Birmingham's NEC has been attracting thousands of visitors each year since the early 1980s. The event has grown massively over the decades, yet even in those early days was a must-see for enthusiasts of all ages – including Honest John Classics follower Mick Dean, who took these photographs at the NEC in May 1986.
Mick tells us: 'I was using my newly-purchased Chinon SLR camera – and the fact that I've got the end of the film roll on the Anglia 105E photo suggests I wasn't quite used to it!'
So check out the cars that were exciting the NEC crowds 30 years ago – and remember to comment in our forum if you were also at the show.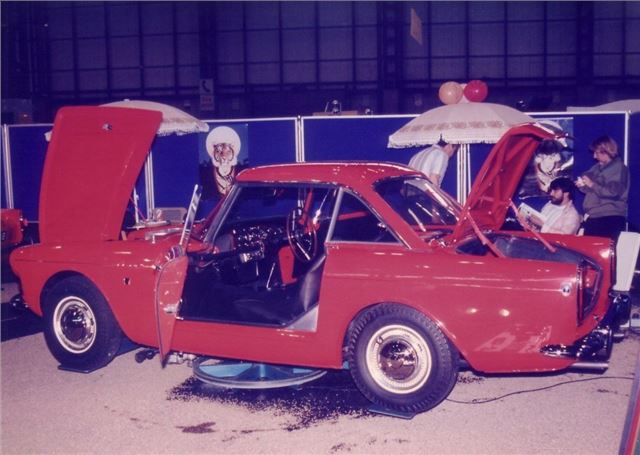 9


Sunbeam Tiger
What's not to love about a '60s Sunbeam Alpine with a 4260cc all-American V8 squeezed under the bonnet? That was the unlikely (but brilliantly executed) step taken by Rootes Group in 1964, the end result being hailed by many as a 'poor man's Cobra'. With a stiffened body, rack and pinion steering and limited-slip diff, the 164bhp Tiger was a far cry from the sporty little Alpine on which it was based. This particular Tiger was built in 1965 and is still taxed and MoT'd all these years later.
Comments