Top 10: 1986 NEC show cars
The annual classic motor show at Birmingham's NEC has been attracting thousands of visitors each year since the early 1980s. The event has grown massively over the decades, yet even in those early days was a must-see for enthusiasts of all ages – including Honest John Classics follower Mick Dean, who took these photographs at the NEC in May 1986.
Mick tells us: 'I was using my newly-purchased Chinon SLR camera – and the fact that I've got the end of the film roll on the Anglia 105E photo suggests I wasn't quite used to it!'
So check out the cars that were exciting the NEC crowds 30 years ago – and remember to comment in our forum if you were also at the show.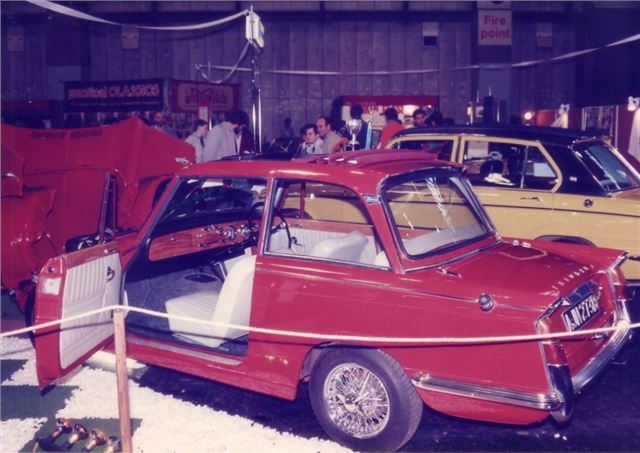 2


Triumph Vitesse 1600
This particular Vitesse was first registered in 1964, just two years after the launch of this six-cylinder version of the humble Herald. It was quite a sporty machine by small-saloon standards, and received even more power in 1966 when the Vitesse 2-Litre arrived. It had its fans (and still does), despite the fact that only 51,000 Vitesse models of all types were sold worldwide. Sadly though, this car hasn't been MoT'd since 2010 – do you know its whereabouts?
Comments