NEC Classic Motor Show 2016: Sunday's Top 10 highlights
The NEC Classic Motor Show – held over the weekend of November 11-13 – is bigger and busier than ever, with five halls containing more than 2500 classics of all types, as well as dealer displays, trade stands and more.
On the final day of the show, we check out some of the more unusual highlights and some of the most fascinating models on show. With over a million square feet of floorspace dedicated to classics, there's something for everyone here…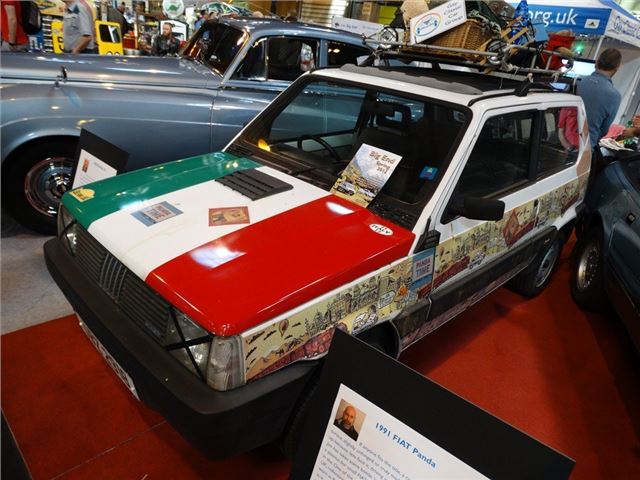 10


Fiat Panda
Why include a 1991 Fiat Panda as an NEC highlight? Because, in the words of Jim Magill, proud owner of this humble Fiat: "I've driven a Panda further than anyone else on the planet". Jim and his Panda have travelled the world, from the Saharan landscapes of Morocco through to racing the Orient Express to Istanbul. Jim even had his Panda shipped to the USA for an epic road trip from New York to Los Angeles, meeting countless American Fiat fanatics along the way. You can see this well-travelled Panda on the Gay Classic Car Club's stand in Hall 4.
Comments