NEC Classic Motor Show 2016: Sunday's Top 10 highlights
The NEC Classic Motor Show – held over the weekend of November 11-13 – is bigger and busier than ever, with five halls containing more than 2500 classics of all types, as well as dealer displays, trade stands and more.
On the final day of the show, we check out some of the more unusual highlights and some of the most fascinating models on show. With over a million square feet of floorspace dedicated to classics, there's something for everyone here…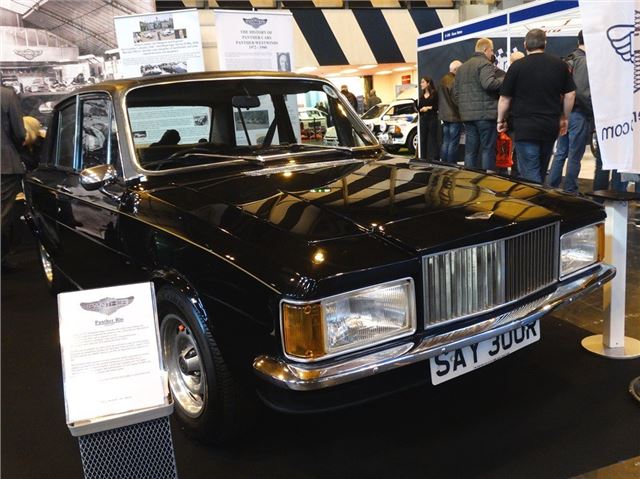 9


Panther Rio
Created as an antidote to the global energy crisis and soaring fuel prices, the Panther Rio of 1975-77 offered all the luxury and opulence of a limousine but in a compact and rather more economical-to-run package. The brainchild of Panther founder Robert Jankel, the Rio was based around the Triumph Dolomite (in either 1850 or Sprint guise) but featured hand-crafted aluminium body panels and an ultra-luxurious interior. But its biggest problem was pricing, with the flagship Rio's £9445 list price making it around £2000 dearer than a Jaguar XJ12. Not surprisingly, only around 36 Rios were built in total.
Comments