NEC Classic Motor Show 2016: Sunday's Top 10 highlights
The NEC Classic Motor Show – held over the weekend of November 11-13 – is bigger and busier than ever, with five halls containing more than 2500 classics of all types, as well as dealer displays, trade stands and more.
On the final day of the show, we check out some of the more unusual highlights and some of the most fascinating models on show. With over a million square feet of floorspace dedicated to classics, there's something for everyone here…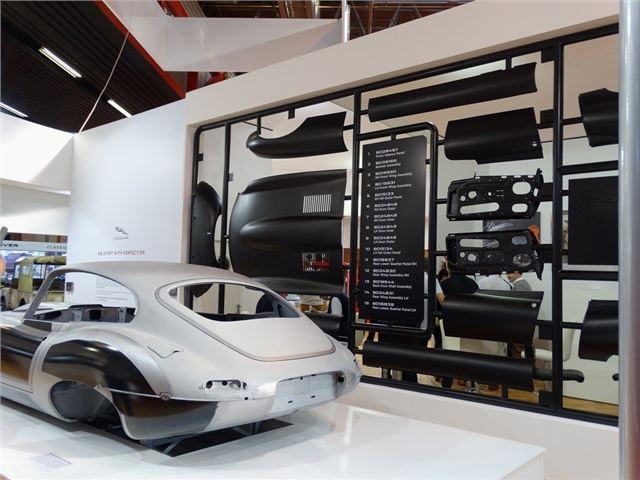 7


Jaguar Classic
The Jaguar Classic division of JLR has laid on this imaginative display of body panels for the E-Type, using an Airfix-style approach to the backdrop, in front of which is a bare E-Type 'shell. The backdrop shows each panel and part number in kit form, with displays elsewhere on the stand explaining about the accuracy of the panels: 'Our master technicians laser-scanned every single original E-Type body part, then created the tools to precisely re-cast them'. If you want to see the best in E-Type panels, head over to Hall 2 and check out the Jaguar Classic displays. There's also a Range Rover Veelar development vehicle on the stand.
Comments