NEC Classic Motor Show 2016: Sunday's Top 10 highlights
The NEC Classic Motor Show – held over the weekend of November 11-13 – is bigger and busier than ever, with five halls containing more than 2500 classics of all types, as well as dealer displays, trade stands and more.
On the final day of the show, we check out some of the more unusual highlights and some of the most fascinating models on show. With over a million square feet of floorspace dedicated to classics, there's something for everyone here…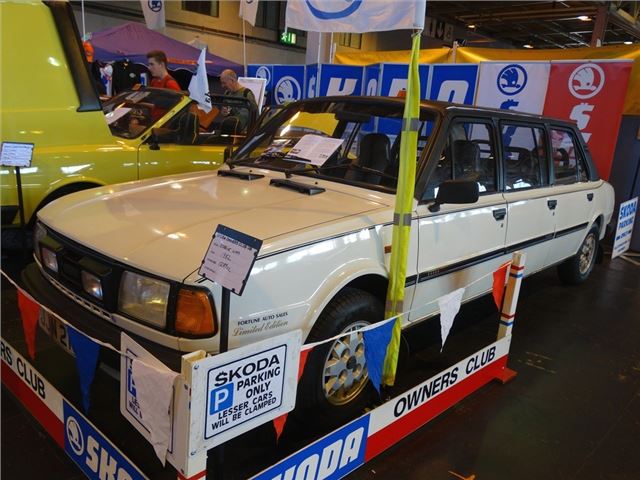 2


Skoda Estelle Limousine
The rear-engined Skoda Estelle has something of a following among fans of East European classics, but this 1982 Estelle 130 is different from the norm. Yes, your eyes aren't deceiving you – it really is a six-door extended-wheelbase limousine. It's one of the most bizarre Estelle conversions we've seen, and yet (maybe) also one of the finest. We don't think you'll find a more unusual classic 'people carrier' anywhere at the NEC. If you fancy seeing it for yourself, head over to the Skoda Owners' Club's stand in The Pavilion (next to Hall 1).
Comments