NEC classic: 20 great cars for sale at classic dealers
If you're looking to buy a classic car, there's never any shortage of gems to snap up at the Lancaster Insurance NEC classic motor show – as long as your pockets are deep. You won't find much for just a few grand, but if your pockets are rather deeper you can take your pick of amazing machinery. These are just some of the cars that were for sale at this year's NEC classic motor show, which we wish we could afford to buy.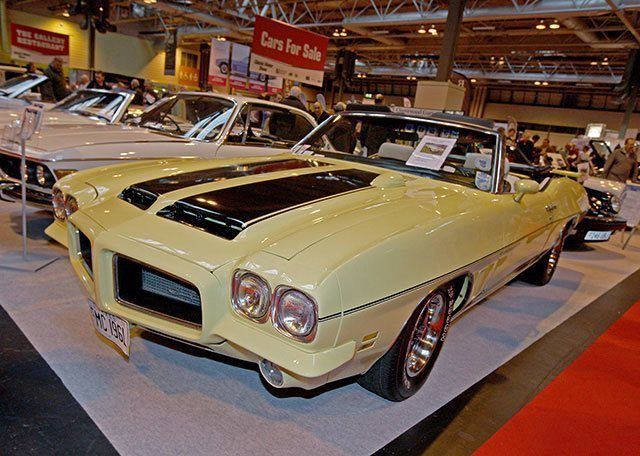 9


Perhaps even less discreet than the Ferrari was this primrose yellow Pontiac GTO Le Mans convertible. Available from Cleevewood Garage, this 1972 car was fully restored in the 1990s, looked stunning and was priced at a very tempting £29,995.
Comments