Must-have kit for the classic car owner
If you're looking to improve your collection of tools – or even starting from scratch equipping your garage or workshop with the kind of things you're sure to need at some point – we've got together fifteen different products that we think are indispensable.
There are others you might consider, of course; but we reckon any (or all) of these items make a great starting point for today's DIY-minded old-car owner. So let us know which items you've already bought and which you'd recommend the most. Now then… time to get your hands dirty. 
By Paul Guinness, Contributor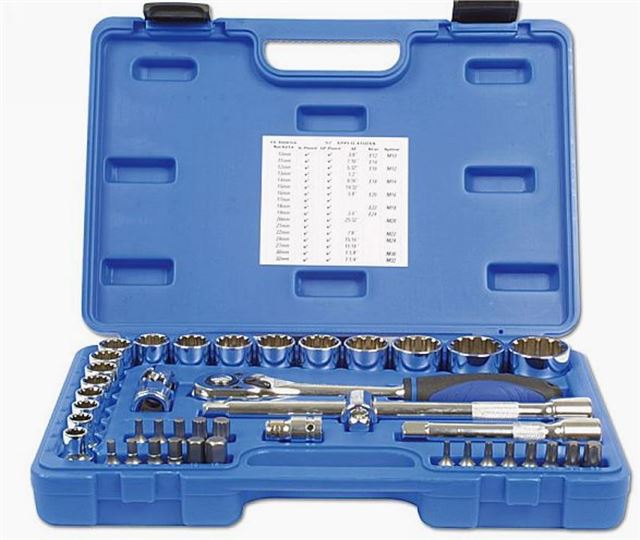 15


Multi Socket Set
And finally… if you haven't already invested in a good quality socket set, the Laser 3571 42pc Alldrive is well worth a look. It's not the cheapest but it is one of the most versatile, its V-profile design ensuring compatibility with Spline, Star, AF, Metric and Whitworth fixings.  The set includes 17 half-inch drive sockets and 19 30mm-long bits, plus a 72-teeth oval ratchet, extension bars, universal joint and so on. It might seem a hefty investment at around £123 (from www.lasertools.co.uk) but it's well worth it.
Comments